Das Zuchthaus meets Kaltenstein II

A restructuring in the judiciary and Department XX has necessitated a transfer to the secret facility Kaltenstein II. The facility meets the highest security requirements in the special correctional system. No one has escaped here yet.
What awaits the offenders?
A new life behind high walls and barbed wire, new clothes, strict rules and state-of-the-art methods of behavior correction.
.. Is secret, of course!
The facility is located somewhere in central Germany; that's all you need to know.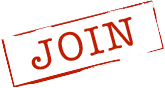 Admission area for initial examinations and rigorous questioning.
waiting cells with wooden benches
Single or double cells (approx. 7 sqm; with WC)
punishment cells for misconduct and violations of the penitentiary regulations
Free passage in the prison yard (secured with hand and ankle cuffs)
Collective shower for the prisoners (the warden decides whether there is hot water).
The well-equipped prison clinic offers many proven treatment possibilities to subject the criminal subjects to correction.
Of course there are other special function rooms for behavioral correction (e.g. Corporal Punishment; …)
And, of course, we do not reveal everything …
The occupancy of the special department XX (DasZuchthaus) is currently possible with up to 8 people.
Follow the summons and report to the gate at the specified time. The Secretariat@DasZuchthaus will inform you of the exact address, where and when you have to report in the arrival order.
In special cases, the transfer to DasZuchthaus is made by a specially equipped prisoner transport vehicle (GefKW).